E11even 2 is a contemporary art gallery in Cleveland, Ohio.
We like to consider ourselves a fun and interactive gallery that aims to be inventive and interesting to all ages. The gallery is owned by artists Christina Sadowski, Billy Nainiger, and R!ch Cihlar.
The gallery is located in 78th Street Studios, the largest art and design complex in Northeast Ohio, filled with close to 40 retail galleries, artist studios, design showrooms, and other creative spaces all under one roof. Primarily known as an attraction for fine art, 78th Street Studios has also been growing as an incubator for businesses in the fields of product design, publishing, music, fashion and special events.
Located at the west end of the Gordon Square Arts District, the property's popularity began in 2000 with a devoted fan base eager to experience a somewhat "hidden" arts colony. Over the last decade, buzz around the building's monthly art walk, called THIRD FRIDAYS, now attracts more than 1200 people within a four hour period. When the property isn't playing host to its own event, multiple spaces throughout the building are being rented to corporations, organizations, and individuals for their own private functions, making the industrial ambiance of the 78th Street Studios a year-round attraction.
Hours of operation vary, and are not standard. We are open for all THIRD FRIDAYS,
some SmART space events, and by appointment.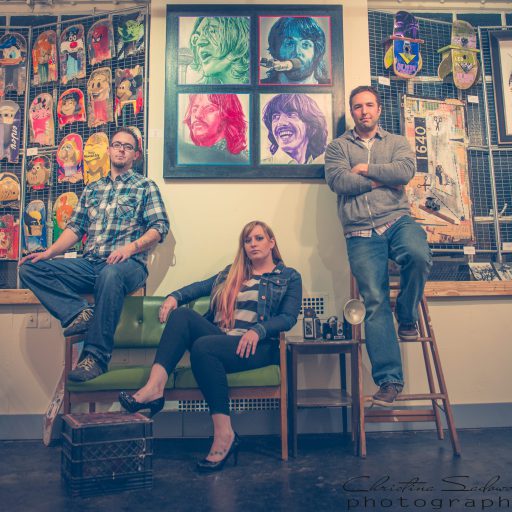 Want to be in an upcoming show?
Be a featured artist in one of our next exhibitions!
Fill out our application form and we'll get back to you.