September 15 – October 20, 2023
Get ready to unleash your inner joy at the pawsitively delightful art extravaganza, "Humanimal"! 🐾 Embark on a whimsical journey into the world of our furry, feathered, and fabulous four-legged friends as we celebrate the enchanting bond between humans and animals.
Renowned artists Sean Jason Kelly and George Kocar have masterfully captured the essence of our beloved canine companions and other furry pals in a collection that will wag tails and warm hearts. Their vibrant strokes and imaginative interpretations will transport you to a realm where imagination runs wild and tails wag even wilder!
But that's not all – the opening reception promises an extra dose of furry fun with the charming presence of the Neighborhood Pets Outreach and Resource Center. These real-life pet heroes have been tirelessly working to make tails wag and whiskers twitch in joy. Come meet adorable rescue animals and the compassionate souls behind this noble initiative, and who knows – you might just find your new best friend!
Whether you're a devoted dog lover, a curious cat enthusiast, or simply someone who finds solace in the company of animals, "Humanimal" promises an artful escape that's bound to leave your heart lighter and your spirit lifted. So mark your calendars, grab a friend (furry or otherwise), and join us for a celebration that's all about embracing the "pawsitive" energy that our animal pals bring into our lives. Let's make this a howling good time! 🐶🎨🐱
Sean Jason Kelly
George Kocar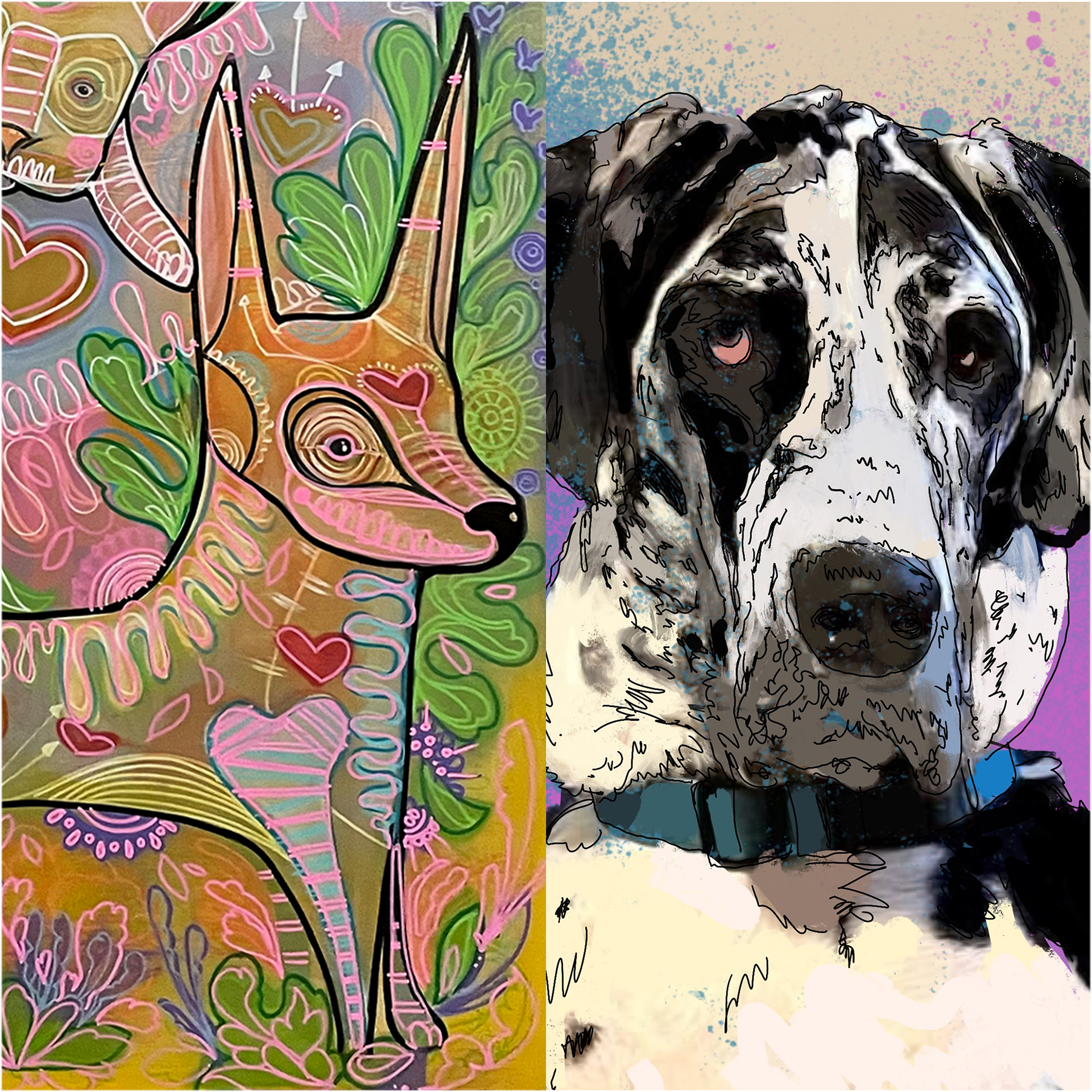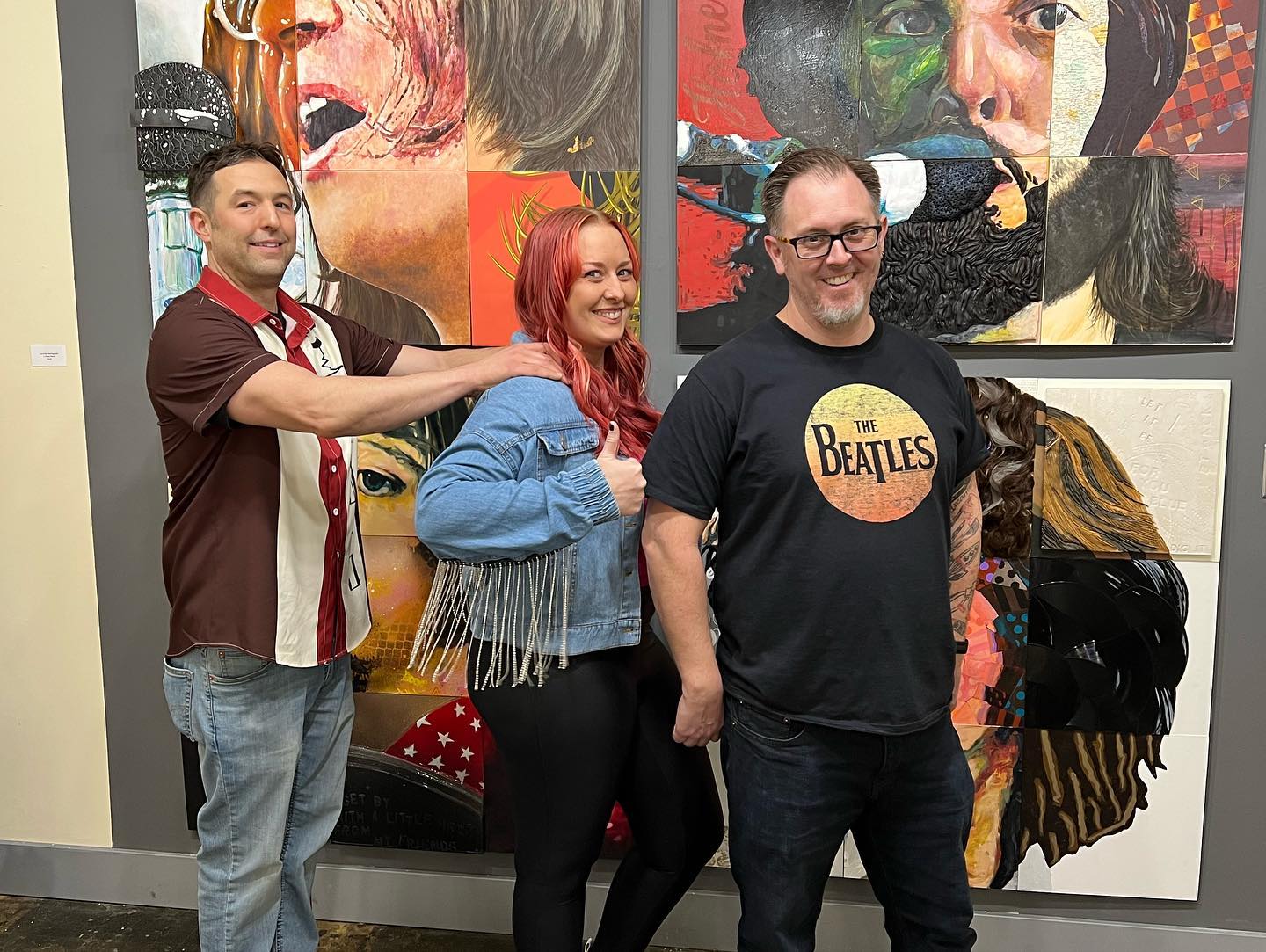 E11even 2 is a contemporary art gallery in Cleveland, Ohio. We like to consider ourselves a fun and interactive gallery that aims to be inventive and interesting to all ages. The gallery is owned by artists Christina Sadowski, Billy Nainiger, and R!ch Cihlar.
Get Updates on the Best Damn Gallery
Sign up for our email newsletter to learn more about upcoming exhibitions & events.
Be In With the Koozie Crew
Are you tired of the same old plain and boring drink koozies? Are you looking for something unique and exciting to add to your collection? Look no further than the adorned koozies available at the Best Damn Gallery, E11even 2. These limited-run koozies are not just ordinary beverage holders; they are a celebration of creativity, self-expression, and the joy of fandom.
The joy of collecting these koozies lies in their exclusivity. With limited production runs, each piece becomes a rare gem that holds sentimental value. Imagine showing off your collection to friends and family, each koozie becoming a conversation starter as you reminisce about the beloved characters and moments they represent. These koozies are not just functional accessories; they are tangible pieces of art that transport you to your favorite fictional worlds with every sip.
These koozies also make fantastic gifts for friends and loved ones. Imagine surprising someone with a koozie featuring their favorite movie quote or character. It's a thoughtful gesture that shows you understand and appreciate their interests, making the gift even more meaningful.
Head to E11even 2 and embark on a journey of art, culture, and fun with your new favorite koozies. Cheers to unforgettable memories and enjoyable beverages!